Welcome to Frosty's Page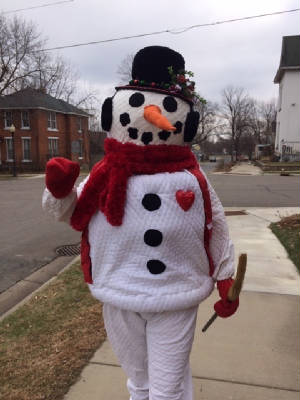 Hello From Frosty Snowman Minnesota!

Frosty has been very busy with socially distanced appearances all over Minnesota
If you would like to have Frosty make a visit, see
his new Facebook Page-
Frosty Snowman Minnesota

Frosty's is Scheduling Visits Now!
If you would like to have Frosty be a guest at your next special event, leave a message for his friend Kelly at Experience Shows. You can email us at the link listed below.
Frosty dances, waves, blows kisses and even Ice Skates-- but he doesn't speak!
Click Here to Contact Frosty Calendar
Frosty needs:
Preparation Room for indoor events
A Host/Helper to introduce him to your guests
Friendly, excited kids and adults to dance with
Directions to your event 1 day prior to event
Private parking area for arrival
Frosty's Appearances last 45 minutes
If your event lasts longer, he will make
30 minute appearances with a 15 minute break.
He will need a private area to rest
between appearances lasting longer
than 45 minutes.
PRICING: Cost is $75/45 minute visit in Dakota or Washington County, Minnesota.
$100 in 7 county Metro Area. Call for outstate pricing and availability.